The cousins and I decided to hike a trail a couple Saturdays ago in Palo Verdes! The tide pools were my favorite. Actually, I like any place with little animals, and pretty rocks.
I love rocks… I searched for quite a while to find that perfect rock to take home with me.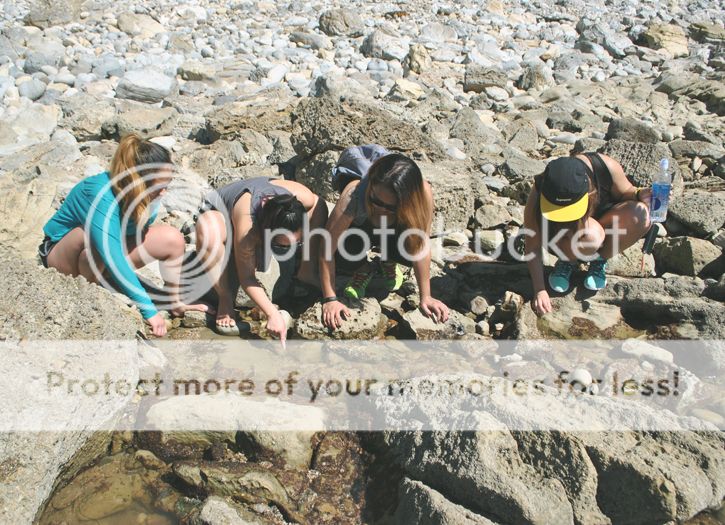 Gabby found the only fish we saw that whole day!
The tides came in and stranded us a couple of times.
I would definitely recommend this hiking trail to anyone! There were also a few other trails within the area. On our way back, Tiara had us searching for a Geocache which Courtney ended up finding! We also stopped by Sushi Delight for lunch, and Rita's for dessert. Both amazingly delicious.