Birthday Fit
Top | DIY Crop Tee
Overalls | Forever 21 Leather Overalls
Shoes | Penny Sue Combat Cutouts
Thank you to anyone and everyone who made my 23rd birthday soo extremely special! Thank you to all the beautiful gifts and birthday wishes. I couldn't have asked for a better birthday - being around the amazing people I love is what keeps me happy. Here's a quick recap on the past two days :)
On Monday, my boyfriend surprised me with one of the best presents ever! He surprised me with a room at Disney's Grand Californian Hotel. Every aspect of this place was beautiful. It was cool knowing we were just steps away from California Adventure, Disneyland, and Downtown Disney. This hotel had beautiful huge fire places, pianists playing every hour, and great customer service. Did I mention I got my Disneyland Birthday Pin?? I've been waiting for this forever.
Brandon was happy that the Dodgers won, and so were all the other Disney employees who wrapped with him when they saw his jersey. He made reservations at the Grand Californian's Napa Rose restaurant. We had Duck Pizette for appetizers, and this amazing selection of cheesy bread with butter. For our main dish he ordered the Duck Breast, and I the Short Rib. What I ate was the absolute best piece of meat I've ever had in my life. It was soft, tender, and fatty - just the way I like it. I would definitely come here again, but only on a special occasion. It's a bit out of my range.
After hitting midnight and celebrating a bit that it was my real birthday, we took a stroll around the hotel and Downtown Disney. It was nice admiring DTD and seeing how beautiful it is without the hundreds of people.
Later that day, my boss took me out for lunch as my birthday treat! He took me to The Tulsa Rib Company, and I must say, this place was extremely filling. I ordered Beef Ribs and their Tulsa Potatoes. Their Tulsa Potatoes were so good! They're were pretty much circle french fries. The employees surprised me with this cute ice cream puff ball dessert with a candle on top :)
Came home late afternoon on my actual birthday to find this..
For the past year, my sister has been decorating my room with birthday decorations. And every time she does, I keep them until they fall off. I love these decorations! I still have my unicorn stickers on my door from last year's birthday. Sadly, my sister and brother didn't know Oliver hates balloons, so they had to deal with him barking at balloons all day and night haha. Thank you tiara for making my room super cute on my birthday :) They also bought me this delicious fruit tart cake from Portos! I absolutely love this cake!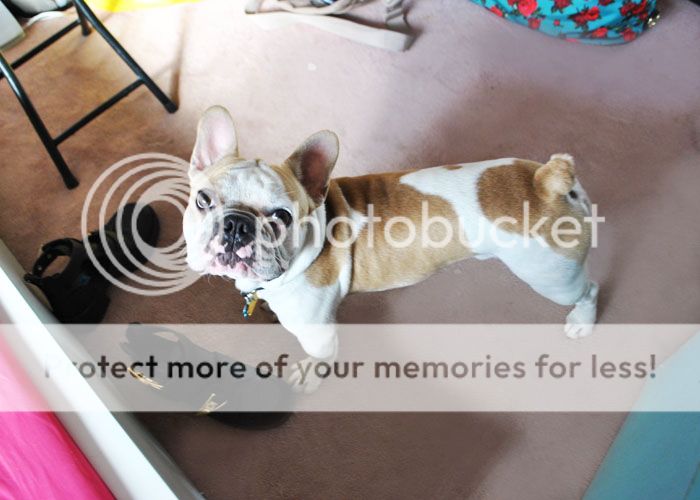 x, lexie